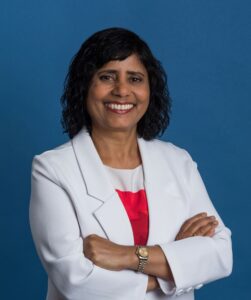 As we are seeing more contagious new Omicron subvariants BA.2.12 and BA.2.12.1 in Onondaga County and Central New York, I cannot help comparing this to the latest version of a do-over by this SARS-CoV-2 virus that causes COVID-19 disease. I have been told that no one wants to hear the same prevention messages of the pandemic, however the problem with that argument is that the pandemic is still impacting our lives. Just look at the facts regarding the number of cases, hospitalizations, and deaths at our COVID-19 webpage.
I know you are tired of hearing about COVID but this virus is not tired. Therefore I would urge you to please read the entire message and share with your network and have important conversations as you are learning to live with this virus and calculate the impact it may have on your life.
The last 2 years of living through a pandemic has worn everyone out except the virus which continues to change itself to become more infectious and harm many people's lives without mercy. Our daily reported cases (laboratory and home tests) continue to be elevated, and according to the CDC our COVID-19 community level is "high".
However, all of us have the power to stop this virus in our homes and communities! How? We must work together in this fight against this virus by:
Getting COVID-19 vaccine today: Whether it is your first dose or a booster. It will protect your health and reduce your chance of getting serious disease including hospitalization and death.
Get tested for concerning new symptoms, whether with a PCR/antigen or home test. If you are positive, isolate, inform those you might have exposed to disrupt the path of the virus, and call your doctor to see if you may benefit from any treatment including either of two oral antivirals Nirmatrelvir/Ritonavir (brand name Paxlovid) or Molnupiravir (Lagevrio). You and your doctor can locate these medications at a pharmacy near you. These medications should be prescribed and started within 5 days of symptom onset, so acting quickly is the key to initiating this treatment.
Reclaim the life-saving measures which helped us in 2020: Stay home when sick, wash your hands, and most importantly, WEAR A MASK while indoors and in crowded public places! These measures worked when we did not have vaccines or treatment, and even before tests were widely available. Abandoning these simple behaviors is like walking in the rain without an umbrella or appropriate rain gear. These measures are basic but powerful tools in our toolbox in our fight against this relentless virus in order to stop it in its tracks.
I NEED YOUR HELP so we can put this pandemic behind us in the future! Would you work with me?
Thank you and stay safe,
Dr. Indu Gupta
Commissioner of Health
Onondaga County