ONONDAGA COUNTY, NOVEMBER 15, 2023 – The Onondaga County Health Department (OCHD) is aware that at least one local child has an elevated blood lead level associated with the consumption of recalled products as announced by the U.S. Food and Drug Administration (FDA): 
WanaBana apple cinnamon fruit puree pouches

 

Schnucks-brand cinnamon-flavored applesauce pouches and variety pack

Weis-brand cinnamon applesauce pouches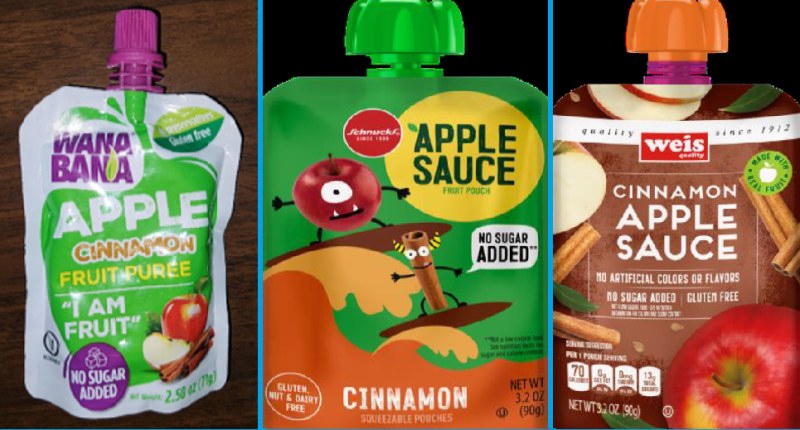 The affected pouches were distributed nationwide and sold at various retailers. Information on lot codes and UPCs can be found in the company's recall announcement. 
The Health Department urges parents and caregivers to check their homes, and if they have any recalled products with the specified batch numbers and expiration dates they should stop using the product immediately and return it to the place of purchase for a full refund. 
Lead exposure in children can have serious health implications, including developmental delays and behavioral problems. Parents and caregivers whose children have consumed the recalled product should consult with their healthcare providers and request a blood lead level test. Children who do not have a usual source of medical care can contact the Onondaga County Lead Poisoning Prevention Program at 315.435.3271 or email LeadFreeKids@ongov.net for information about testing. 
The Onondaga County Health Department is committed to ensuring the safety and well-being of our community. We will continue to provide necessary information and support to the public. 
For more information about protecting children from lead poisoning, visit the Onondaga County Lead Poisoning Prevention Program website at http://www.ongov.net/health/lead/.