By Jackie Shostack, MSEd, Public Health Education Supervisor
Bureau of Health Promotion and Disease Prevention
Onondaga County Health Department
It's been a great summer and I hope everyone's been enjoying the outdoors. Onondaga County has so many beautiful parks to explore and play in. However, when you are outside, you need to play it safe! This time of year not only brings nice weather but it also brings ticks. And with ticks, we see Lyme disease.
A couple of weeks ago, my son was at a camp with a group that went hiking through the woods. When they returned from their hike, they partnered up and did a tick check on each other as well as thoroughly checking themselves. When he told me this, I realized that as a health educator, I talk to groups in our community about how to protect themselves from Lyme disease but I never really educated my own family and friends about it and what they need to do to prevent tick bites! Now I include my own circle of family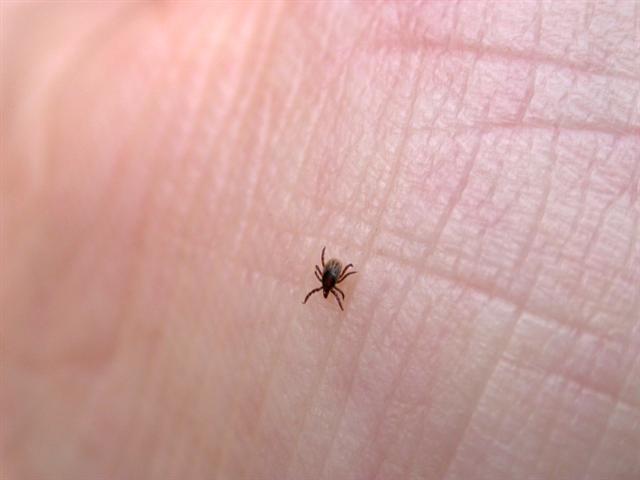 and friends in the conversation about how to protect themselves from Lyme disease. You should do this too!
Lyme disease is caused by the bacteria, Borrelia Burgdorferi, which is carried by deer ticks. Specifically, the black legged deer tick. Not all deer ticks are infected with the bacteria, but you need to do everything you can to protect yourself from tick bites. The good news is that we can prevent Lyme disease and it's important that we all know what to do when we are outdoors, whether it's hiking on a trail, playing at a park, or just enjoying your own backyard. If you find a tick attached to your skin, don't panic! Remember, an infected tick needs to be attached for 36 to 48 hours before they can transmit Lyme disease bacteria. So, take a deep breath, relax, and find a pair of fine-tipped tweezers to remove it carefully. Visit the Onondaga County Health Department's webpage to see a video on how to properly remove a tick. Once you have removed the tick, keep an eye on the bite site for 30 days. You should consult your health care provider for any questions you may have regarding symptoms, testing, and treatment.
Don't forget about your pets. They can also bring ticks into your home. Talk to your veterinarian about tick control products. You're not only protecting them but treating them also will help prevent your pets from bringing ticks into your home. So, don't be afraid to go outside and have fun and bring your pets along too!
For more information so you can educate others, please see the resources below.